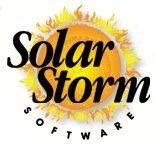 Our mission at Solar Storm Software is to ensure that you are successful with all aspects of your projects that include Wapapi.

We will be happy to answer any questions you have while evaluating our product, and will provide complete support for registered users.



Email
support@wapapi.com (technical support)
info@wapapi.com (general questions)


Phone
(907) 332-3981
or toll free at 1-888-565-3833
(please note that we are in the Alaska time zone, which is one hour earlier than the West Coast, i.e. California time)



Don't forget you can register instantly on-line at our store: Buy Now!